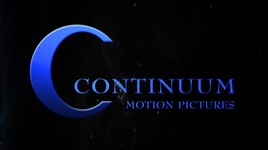 Continuum Motion Pictures is a motion picture production and distribution company based in Los Angeles, CA. Continuum distributes films both digitally and on DVD throughout North America for filmmakers from around the world. The primary producers for the company are Danny Torres, Jason Durdon, Kirk Anderson, Richard Scott and Steven Sievers. Currently, Continuum is preparing for the release Mano a Mano and American Brothers.
iTunes • Google play • VOD • DVD • Xbox • Swigit • Dish • Playstation • Comcast •
Roku • Vudu • Amazon Instant • Continuum VOD • 24 Hour Movie Channel • Amazon Prime • indyoh • FilmOn •
DVDS Online at: Walmart, Target, Barnes & Noble, Best Buy, Sears, TCM

Continuum Motion Pictures also offers titles on the following platforms.